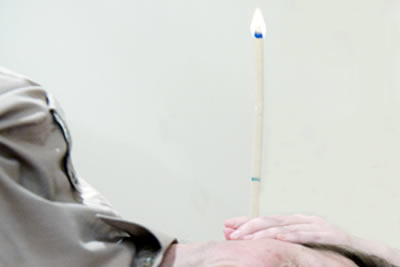 Hopi Candles are long, thin and hollow and flexible enough to fit snugly in each individual ear. They are made from organically grown flax, beeswax, honey extracts, sage, St Johns Wort & chamomile. This treatment creates a gentle massage effect in the inner ear, it is a warming and soothing experience. The candles can help relieve symptoms of tinnitus, headaches, colds, sore throats, compacted ear wax, glue ear and hay fever.
Doctors are increasingly recommending this treatment instead of syringing as it is less invasive.
Hopi Ear Candles are suitable for all ages including children. Under 16's need to have a parent or guardian present during any treatment.
I USE BIOSUN CANDLES MADE IN GERMANY FOR MY TREATMENTS.
A free10 Minute consultation is included at your first appointment to establish suitability for the treatment. Permission from your G.P. may be required to carry out treatments , if certain health conditions apply.