Hi I'm Sally Clewes and would like to tell you some background about myself.  For 16 years I worked in Credit Control/Credit Management, always working for someone else.
However I had always had an interest in the healing properties of plants and in 2004 I went along to Dudley College with view to pursuing my interest.  Massaging became my passion and changed my life.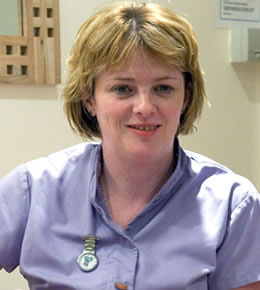 I enrolled on an Anatomy and Physiology course as I needed a good solid knowledge of the bodies internal systems.  I passed my exam and then progressed to learn Swedish Massage and finally Aromatherapy Massage.  The whole experience was amazing, I could now advise people on what massage oils would help there health.  Oils can be used to help alleviate different health conditions and combat viruses.  (Although this must never replace your GP's advice, but can  complement them.)
By this time I was hooked and learned Indian Head Massage and Hopi Ear Candling, which was two more strings to my bow. I have now added Manicures, Pedicures and Holistic Facials to my portfolio of treatments.
I'm also a director of  http://imperialmetalpolishing.co.uk Please have a look at our website.
I operate from a base central to both Stourbridge and Brierley Hill three times a week (for details see my Contact Me page) where I am delighted to see clients old and new.
Finally I would like to mention Dave Hardwick of David Hardwick Photography who is a friend of the family and took all the photographs on my website. He usually specialises in wedding photography, but can be quite versatile. So click on the link and have a look.
TTFN Sal xxx