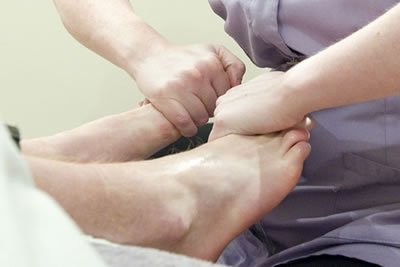 A relaxing foot massage that is designed to remove emotional tension out of the body through the soles of the feet.
Oil is used on the feet during this treatment
I USE THE BEST QUALITY NATURAL OILS IN ALL MY TREATMENTS AND SOURCE ORGANIC WHERE POSSIBLE
A free 10 minute consultation is included at your first appointment to establish suitability for the treatment. Permission from your G.P. may be required to carry out treatments , if certain health conditions apply.