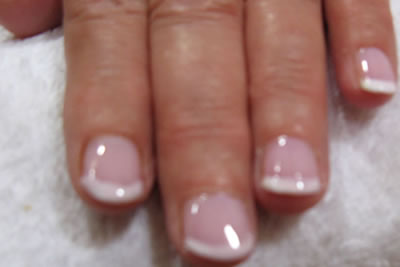 It is important to keep your nails clean, tidy and in a healthy condition.
I will remove all traces of old nail varnish, tidy the nail cuticles, cut and file the nails to a suitable length and smooth any rough edges. If you go for the classic manicure treatment I can also provide you with a nail soak to soften the nails and surrounding skin.
Buffing the nails will increase your blood circulation and encourage healthy growth leaving the nails with a shining finish.I can also apply a nail polish; I keep a good range in stock, but please feel free to bring your own if you have a specific colour.
MINI MANICURE:
File and polish
£8.50
CLASSIC MANICURE:
include nail soak, file, cuticle work, hand massage & polish
£20
LUXURY DELUXE MANICURE:
as with Classic plus hand scrub & hand mask treatment
£22